Connection is our purpose
---
FoodFolk


Strategy
Brand Identity
Art Direction
Digital Design

Long Beach Cafe & Tavern, Olde Beach Bakery, Salt & Wood BBQ and North End Brewery are well-established kids on the Waikanae block. They approached us with a need to connect the four brands, yet retain their unique personalities.

With a lot of creative assets on hand and no structure to unite the diverse brands, our challenge was to find a connection that tied them together.

Light and dark, town and city, old and new. Early on we identified the strong juxtaposition that all brands sit on either side of the fence. Their shared purpose was to connect. Connect people with food and beer, and make Waikanae cool. Individually they achieve this, but are so much stronger together. Connection is their purpose.

foodfolk.co.nz
FoodFolk is the overarching entity that connects the unique brands.
Individually they are strong. Together they are stronger.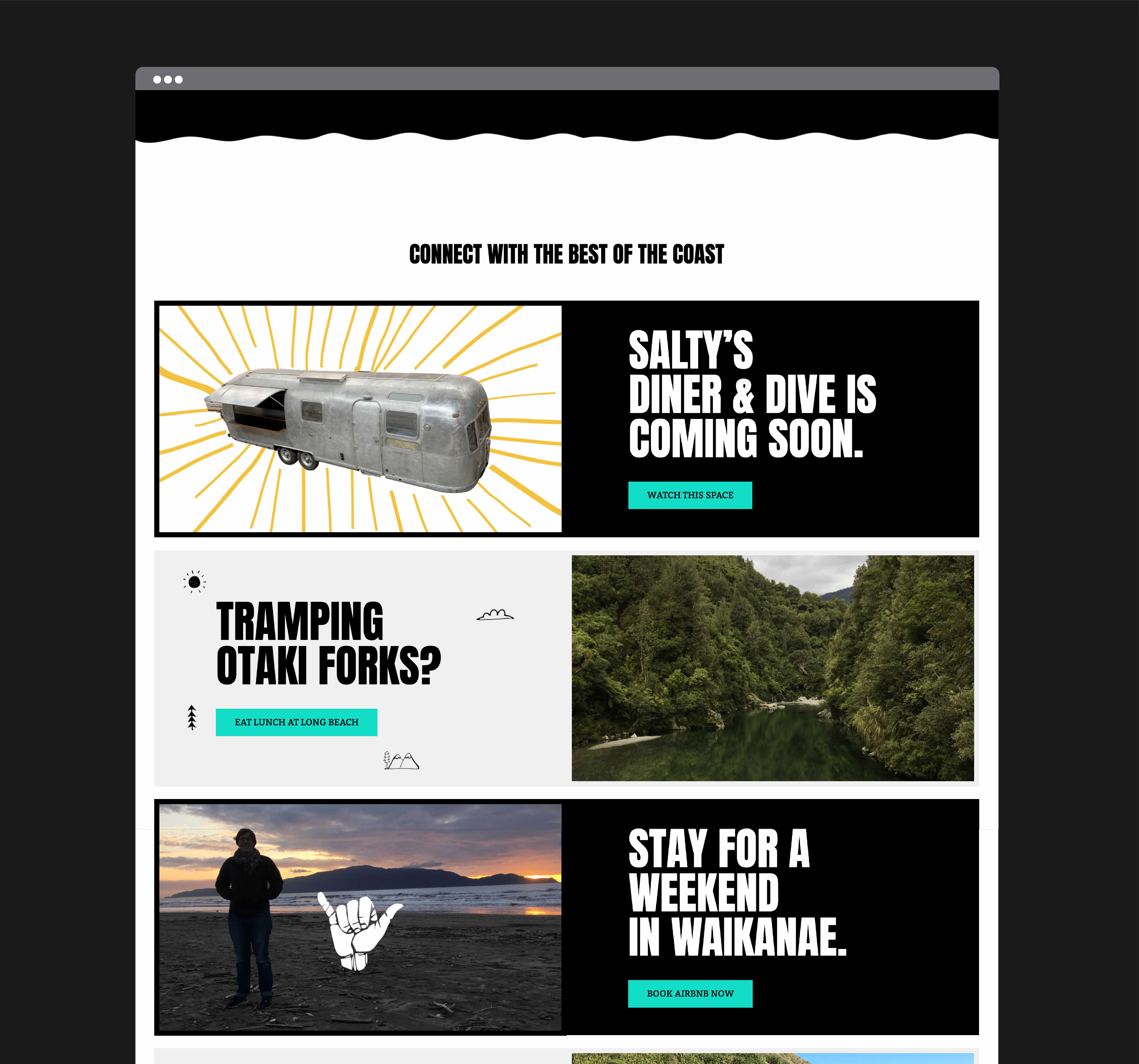 The challenge was to create a system that let the brands be their own, yet fit within the FoodFolk family. The solution was an all-in-one website that houses five unique establishments, each with their own vibe.